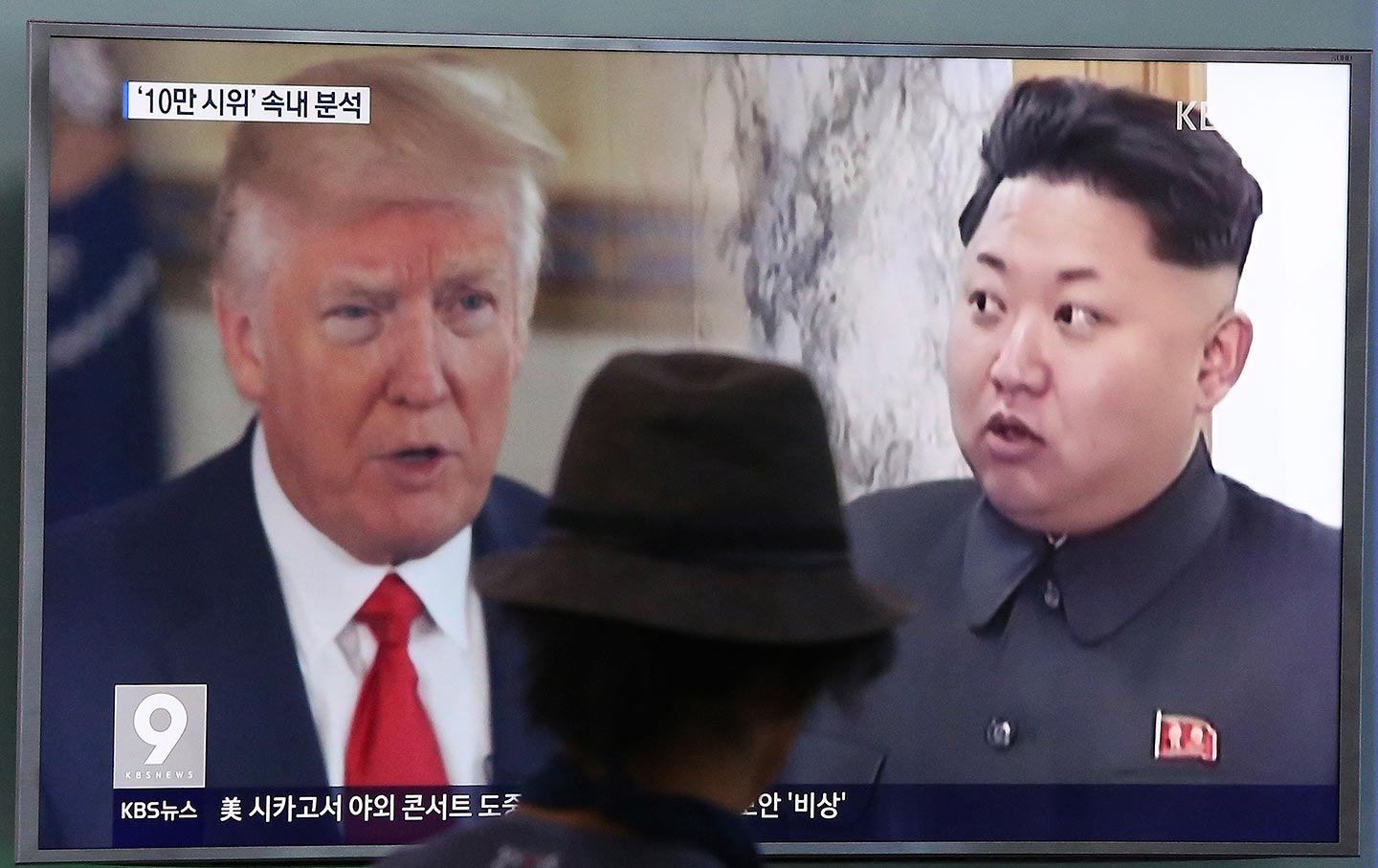 Last week we saw the monumental meeting between Kim Jong – un and Moon Jae – in, the
respective leaders of North and South Korea, and in that meeting, they declared any hostilities that
have occurred since the ending of the Korean War in 1953 to be absolved.
For the people of the two countries it was a massive step for a united Korea, and the rest of the world saw Kim Jung – un in a different light. A light that shone sanity and democracy rather than dictator. He has surfaced yet again in the news, as the US Secretary of State, Mike Pompeo is currently on his way to North Korea to meet with Kim Jong – un. In a statement issued by US President Donal Trump,
he told a press conference that, "At this very moment, Secretary Pompeo is on his way to North Korea in preparation for my upcoming meeting with Kim Jong – un." The press conference that he was holding was one of explaining his decision to pull out of the Iran nuclear arms deal. Both Trump and Kim have been involved in a heated rhetoric during the past year, a rhetoric that seemed to find new kindling every time the pair came out with an outlandish statement shunning, belittling or declaring power over each other. The two leaders were trading threats and insults over North Koreas development of nuclear weapons only a few months ago, yet the momentum for diplomacy, using the Korean denuclearisation has a catalyst has patched up Trump's and Kim's patchy ties. Ties made even more perilous when we remember that that another source of tension between the adversaries was the detention of three Korean – Americans accused of anti-state activities in North Korea. It was during March when the US President unexpectedly accepted an offer of talks from Kim after the North Korean agreed to suspend nuclear and ballistic missile tests.

According to South Korean intelligence, Kim has said that he'd be willing to give up his nuclear
weapons if the US commits to a formal end to the Korean War and pledges that there will be no
invasion of North Korea. Although this is reportedly a statement from North Korea, it is important to
note that a lot of what Kim has said is shrouded in ambiguity, and that the relinquishing of his
weapons that his nation has spent years and millions making remains unclear.

Even more important to note is that Trump himself has said that the withdrawing of US troops from South Korea is not on the table for the summit. 28,500 US forces are based in the allied nation, a military presence that was established since the Korean war ended in 1953. Trump has declared that, although he hopes great things will happen, and he'd save money from it, but the troops are not on the table. Much like the meeting with the South Korean president, this meeting between Trump and Kim is highly anticipated. Its safe to say there is no neutral party, and the outcome will impact the vast majority of the world as we all hold our breath for whatever outcome will be resolved. Therein lies the reason to why Pompeo is currently making the journey to North Korea. Trump intends on Pompeo to make the appropriate preparations when the two meet in a matter of weeks. Much like the motive behind Moon's and Kim's meeting last Saturday, diplomacy and prosperity are the driving forces behind the meeting. In the same press conference, trump declared "Plans are being made. Relationships are building. Hopefully, a deal will happen and, with the help of China, South Korea, and Japan, a future of great prosperity and security can be achieved for everyone." Pompeo has also said that the release of the three imprisoned Americans held in North Korea would be a great gesture, and something that would greatly sweeten the upcoming summit. If we were trying to peg the perfect out come for this summit, it would go along the lines of a peaceful trading operation between North and South Korea, China, Japan and the US, and the ultimate goal of the denuclearisation of the Korean Peninsula. All leaders are looking to put their rocky relationships with the others aside for the sake of their countries future; both financially and socially. Mr Kim has met with the Chinese President Xi Jinping twice over recent months. Chinese
media has quoted Kim as saying he hoped "phased and synchronised" measures would be taken to realise the denuclearisation on the Korean peninsula. Trump has been deliberately illusive with any exact information about the historic summit. He has told US press that a date and a location has been set, and that it will be announced soon. Ever the showman, Trump isn't giving too much information, but going off words alone, the summit between Kim Jong – un and Donald Trump should result in a positive outcome, or at least signs that the pair are moving in the right direction. Now we have to wait and see if their actions can match their words.
Written by James Wales